NeEDS Work Package leader Emilio Carrizosa from USE is being recognized for his excellent research trajectory with the FAMA-University of Seville Award for Research Career.
Since 2006, this annual award is given to USE researchers in each of the five major disciplines and thereby contributes to disseminating the merits of the most relevant and long-standing researchers at the University.
Other awarded researchers are Pablo Emilio Pérez-Mallaína in Arts and Humanities; Álvaro Pascual in Health Sciences, Josefina Cruz in Social and Legal Sciences and María Mercedes Valera in Engineering and Architecture.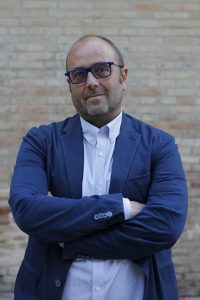 Emilio has an extensive scientific trajectory in mathematical modeling and algorithm design for data-based decision making. In this field, he has published 130 articles in international journals and has directed multiple transfer contracts in health, logistics and sustainable mobility, energy, research projects and doctoral theses. He has been president of the Spanish Society of Statistics and Operations Research, as well as editor of the TOP journal. As director of the Institute of Mathematics at USE, his contributions to NeEDS are not only in the form of highly valuable research input, but also by facilitating the great team of NeEDS researchers who work with USE.  Find out more about the USE NeEDS Team here.