From July 7th – 13th, the ECMI Postgraduate / VI Iberian / NeEDS Modelling Week was held at IMUS, the Mathematics Institute of the University of Seville. Here, students and young researchers are being trained on the latest advances of mathematical and statistical modeling problems proposed by industry.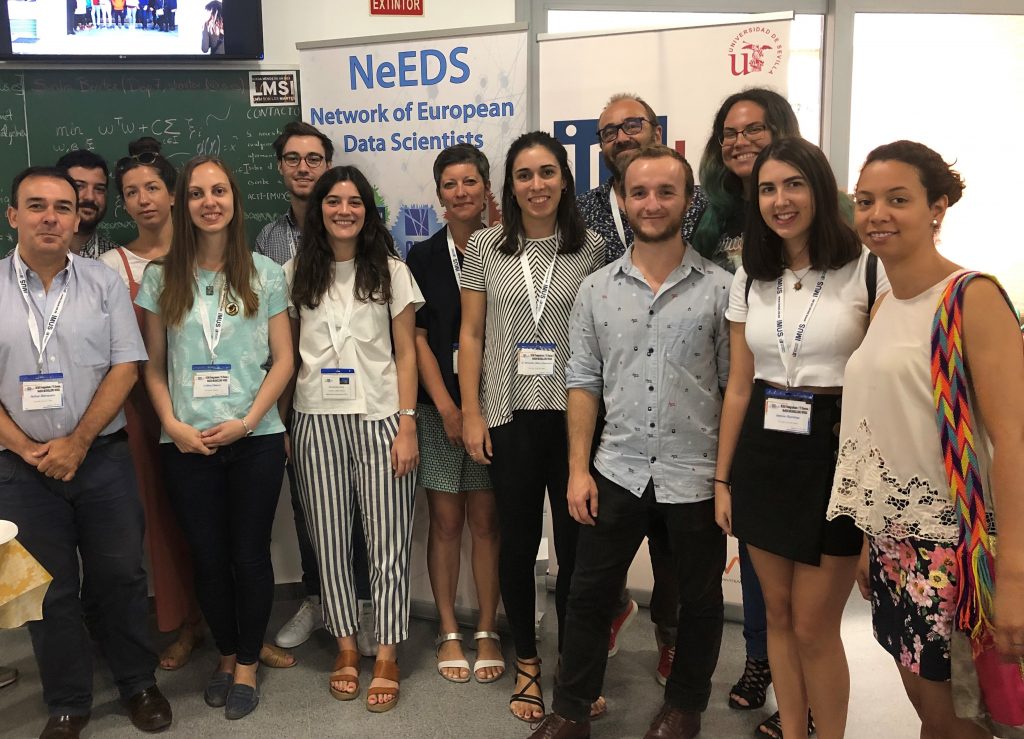 On Monday, 7 companies from various sectors have presented their technological challenges to 80 participants from 13 different countries, including 8 PhD students from the NeEDS project. The problems address various challenges on big data, drones, road design, efficient energy generation, agriculture, industrial production, medical imaging, and more. With the support of expert instructors in the respective fields, the student groups are now tackling the mathematical challenges over the course of this week, which will end on Saturday with the presentations of the students' solutions.
The ECMI Postgraduate / VI Iberian / NeEDS Modelling Week is a satellite event of the International Congress of Industrial and Applied Mathematics, and co-organized by the European Mathematical-Industry Consortium, the Spanish Mathematics-Industry Network, the Portuguese Network of Mathematics for Innovation and Industry, as well as the NeEDS Project.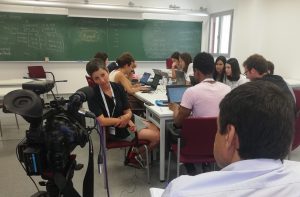 With even the regional television RTVE reporting about us, this event has already been a great success with inspiring learning opportunities and we look forward to tomorrow's big presentations by our students.